Click here for a listing of all HUMMER Network sponsors

The Hummer Knowledge Base
Home-made CTIS Lines: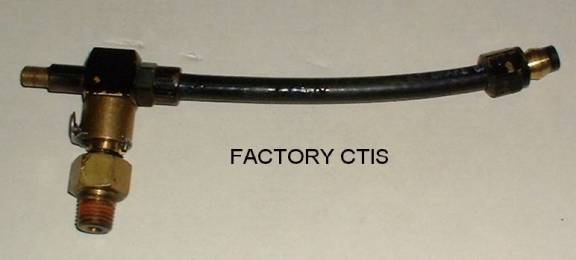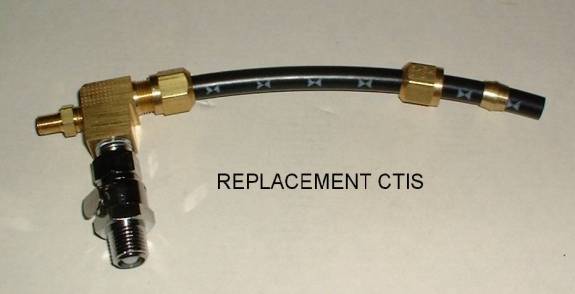 Parts Breakdown: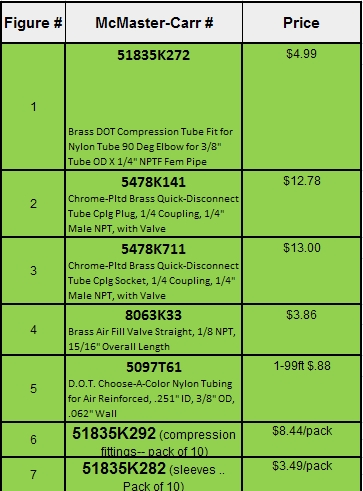 Thanks to Milspec for the graphic
NOTE: Prices may be dated.
Socket & Plug
These sockets & plugs have an acetal valve and Buna-N O-ring. I have not examined the factory components for comparison. My total cost to assemble ten (10 complete lines =approx $250.00 you will save 15-20% when ordering five or more fittings from McMaster Carr.
By Christopher H.
---
The Hummer Knowledge Base is a collection of informative posts from the Hummer Network forums and mailing lists, contributed material and links to outside web sites.
The Hummer Network is not responsible for the accuracy of the information contained herein or on outside web sites, nor for any situation arising from the use thereof.
© 2006-2011 by The Hummer Network. No material from the Hummer Knowledge Base may be reprinted or republished in any form without permission.