---
Transfer Case Cooling Loop Recall (or "Satisfaction Campaign"):
RECALL - 1997, 1998, 1999 & 2000
This is from a recall notice sent by mail from AM General:
PROBLEM: The cooler located within the transfer case may develop a leak allowing fluid to drain from the transmission into the transfer case. If uncorrected, this condition will eventually drain the transmission completely resulting in possible damage to the transmission and the central vent system.
RESOLUTION: Your dealer will replace the cooler and install additional mounting clamps that will prevent a welded pipe joint on the cooler from cracking. This procedure will be performed at NO COST to you.
HOWTO: Call your HUMMER Dealer to schedule an appointment, Reference Number AMG R0101
---
FYI I saw the service bulletin. Take a look at the last 8 numbers of your V.I.N. If yours fall in between the following two numbers you get a free cooling loop upgrade. VE176477 -YE188328
---
I recently replaced a friend's cooler loop (vampire) and took some pictures of the new style loop. It has the blue band on one of the ends (so it can be identified without opening the t-case), and has an additional support on it.
Check the two pipes coming out of the t-case to see if there is a blue band around one of them. If there is, then you already have the new version loop.
---
(Click on any photo for a larger version)
---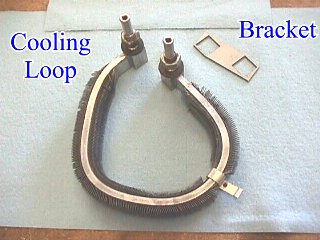 Circa 1998 cooling loop with one support and early installation bracket.
---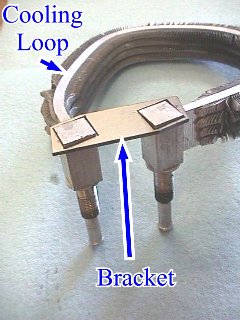 Bracket in one possible installation position. The bracket was usually placed over the mounted end and permanently assembled into the transfer case.
---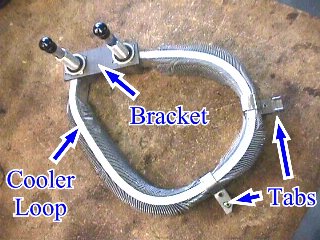 New-style (circa 2001) cooling loop. Note the additional support bracket. The blue band is barely visible on the right-side hose barb.
---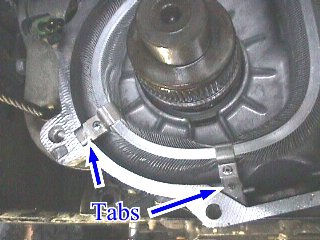 New-style cooling loop installed in the transfer case.
---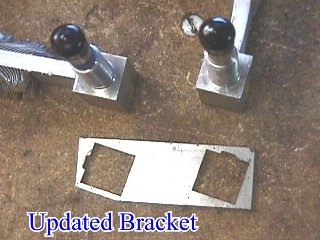 New-style installation bracket. This bracket fits more tightly and has cutouts for the soldered areas on the cooler loop.
---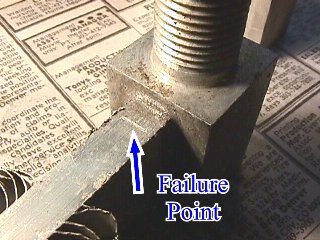 Not the usual failure point.
---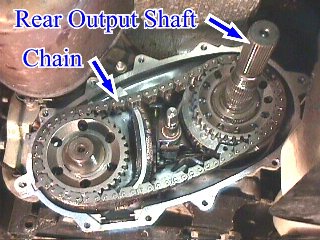 Inside the transfer case. Cooler loop is visible behind the chain in the left.
---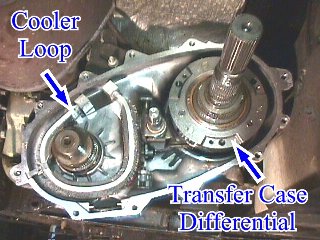 Inside the transfer case with the chain and sprockets removed. This is the failed loop before removal.
---
Photos and descriptions courtesy of Dave Breggin