Click here for a listing of all HUMMER Network sponsors

The Hummer Knowledge Base
Stuck in 4WD Mode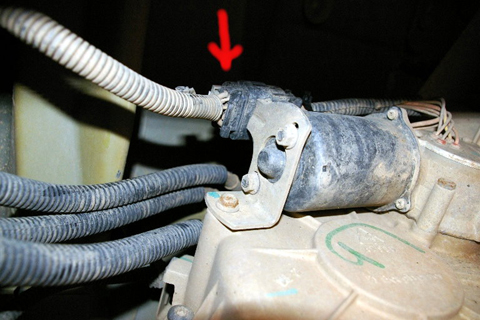 One thing to check if you get stuck in any 4wd mode. There is a connector on the bracket for the transfer case encoder motor that can come loose. The motor is on the drivers' side rear of the transfer case, just in front of the torsion bar rear frame rail, the connector is on top of the bracket for the motor.
---
The Hummer Knowledge Base is a collection of informative posts from the Hummer Network forums and mailing lists, contributed material and links to outside web sites.
The Hummer Network is not responsible for the accuracy of the information contained herein or on outside web sites, nor for any situation arising from the use thereof.
© 2006-2011 by The Hummer Network. No material from the Hummer Knowledge Base may be reprinted or republished in any form without permission.