Replacing Boot on Shifter:
This is another PITA job. You need to pull out the entire mechanism.
If you have under carriage protection, the job is easier if you remove it.
There are 5 wires to disconnect from below (2 neutral safety switch, two backup light indicator and one for the internal LED lights). These are military type connectors and a PITA to disconnect unless your arms are 5 feet long or you are working on a hoist.
There are four Allen bolts on top with nuts below. These are visible when you take the shifter trim off. This part of the procedure is a two man job to remove these bolts. Some guys working alone place Vise Grips on the nuts and wedge it against an under carriage component, then remove the Allen bolts from up top.
Linkage is easy, make sure you do not loose the wave washers or your shifter will rattle until you replace them.
To disconnect the shift interlock. Chock the tires, turn on the ignition, press on the brake pedal, then with a needle nose pliers pull the wire out of the mechanism. There is a small lead button on the end of the wire, like you see in bicycles.
Now you can lift out the shifter, if you cut off the old boot around the interlock.
When you replace the boot, add the asbestos boot cover on top of it, which is a feature of the newer Hummers. It protects the rubber boot. This helps prevent the heat from ruining another boot in a couple of years.
You have to cut a hole for the shift interlock to enter the new boot. Then reverse the procedure.
It should take 3 hours to do this.
This is the time to replace the neutral safety switch if you need one. If you do, use allot of Locktite to prevent the bolts from shaking out. Do not catch the wires in the mechanism or you will get an electrical short. Zip tie them in a safe place and check it when moving both shifter arms to all positions.
Gil
---
FOR 92 & 93's: there are only 3 allen head bolts up top. Once you get these out this would be a GREAT time to install nut-rivets. Also the 92&93's do not have shift interlock to worry about, just 5 wires. I also cut and extended all of the wires by about 3-4" to help things out. Below are some pictures of the process.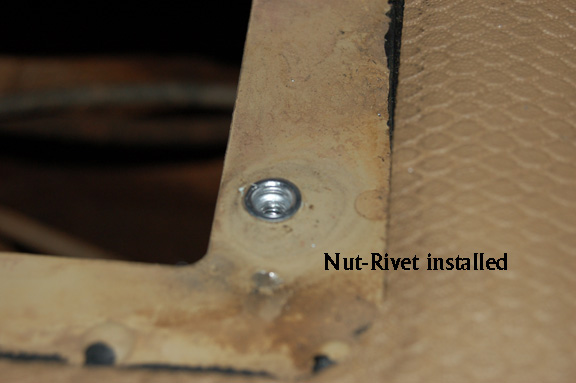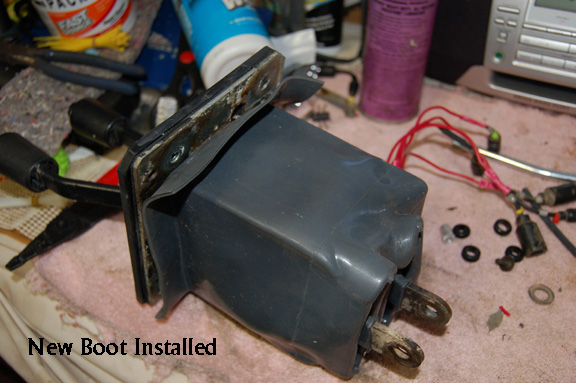 --MuddsH1