Click here for a listing of all HUMMER Network sponsors

The Hummer Knowledge Base
Camouflage Paint Patterns:
Below is an image from the US Army TB 430209 COLOR, MARKING, AND CAMOUFLAGE PAINTING OF MILITARY VEHICLES, CONSTRUCTION EQUIPMENT AND MATERIALS HANDLING EQUIPMENT Showing the camouflage paint pattern on an M1026: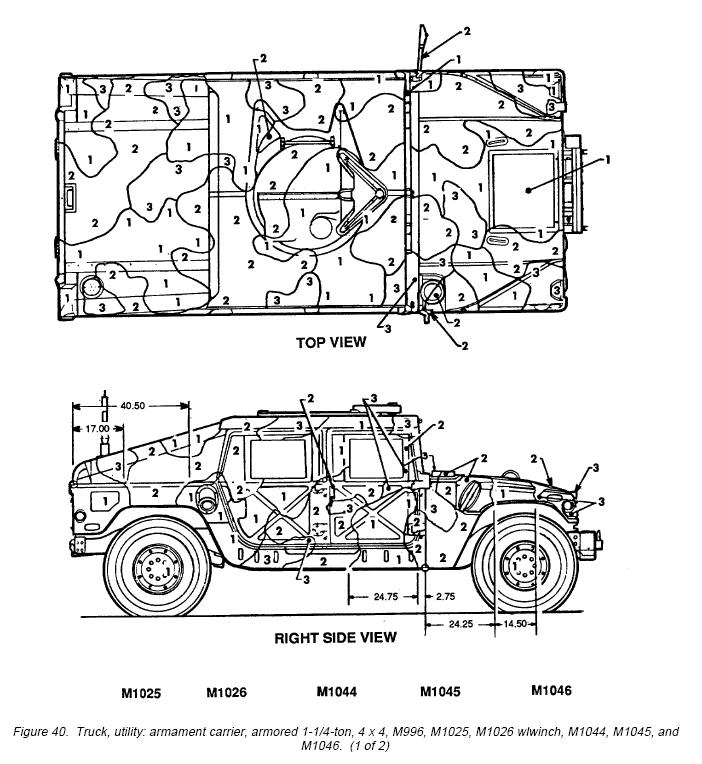 1=BLACK
2=GREEN
3=BROWN
---
The Hummer Knowledge Base is a collection of informative posts from the Hummer Network forums and mailing lists, contributed material and links to outside web sites.
The Hummer Network is not responsible for the accuracy of the information contained herein or on outside web sites, nor for any situation arising from the use thereof.
© 2006-2011 by The Hummer Network. No material from the Hummer Knowledge Base may be reprinted or republished in any form without permission.