Engine Ground Point:
How and where is the engine grounded to the chassis?
---
The chassis is not used for ground on the Hummer because of the aluminum body. There are several ground points around the body that have ground wires running back to the battery.
The engine has two ground points. One is the ground stud on the starter motor, the other is a stud on the front of the passenger-side head, behind the alternator.
Dave B.
www.BlueHummer.com
---
It looks like the engine ground is on the rear of the driver's side cylinder head: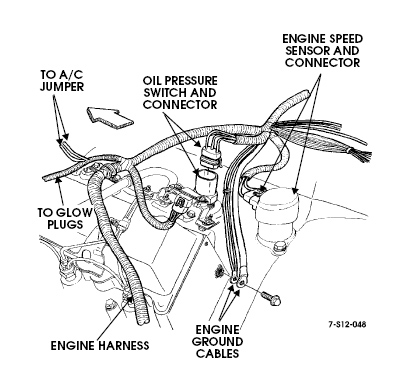 Jason
'96 6.5L TD Wagon
---
The ground behind alternator is only on NA diesels. The turbo diesels have the ground at the starter. Personally, I'd like to see both...
Peter